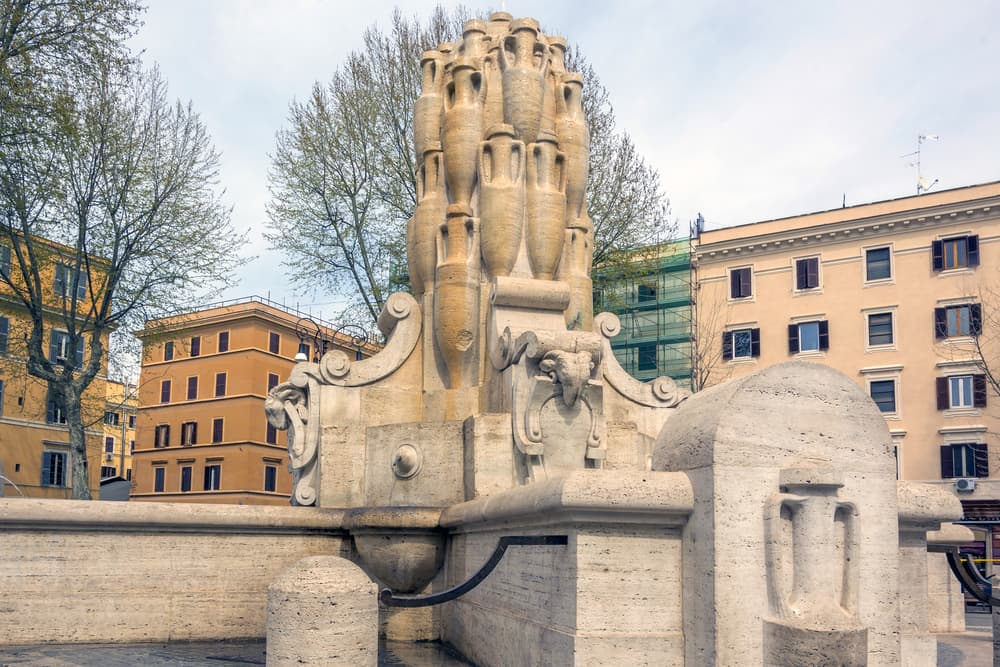 Testaccio, one of Rome's vibrant neighborhoods, is a gem for food, culture, and history. Here's a glimpse:
Food Scene: Testaccio is a foodie paradise. The Testaccio Market offers fresh produce, meats, and gourmet goods. Don't miss trying the local specialties like tripe, Roman artichokes, and delicious gelato.
Historical Significance: The district has a unique history. Monte Testaccio, a hill made of ancient pottery fragments, speaks volumes about Rome's trading past. The ancient Porticus Aemilia, the pyramid of Cestius, and the Protestant Cemetery are nearby.
Nightlife: Testaccio comes alive at night. The area offers an array of bars, clubs, and pubs. The ex-slaughterhouse turned contemporary art space, MACRO Testaccio, hosts exhibitions and cultural events.
Local Vibe: The neighborhood has a genuine Roman feel. It's not as touristy as other areas, so you get a taste of authentic Roman daily life.
Art and Culture: Besides MACRO Testaccio, you can explore street art, galleries, and the Centrale Montemartini, an eclectic museum combining classical sculptures with industrial architecture.
Parks and Recreation: Testaccio is close to the Tiber River, perfect for a leisurely stroll or a picnic in the nearby parks, especially the beautiful Parco Savello (also known as the Orange Garden).
Overall, Testaccio is a blend of old and new, offering a slice of authentic Roman life and a treasure trove for explorers and food enthusiasts.