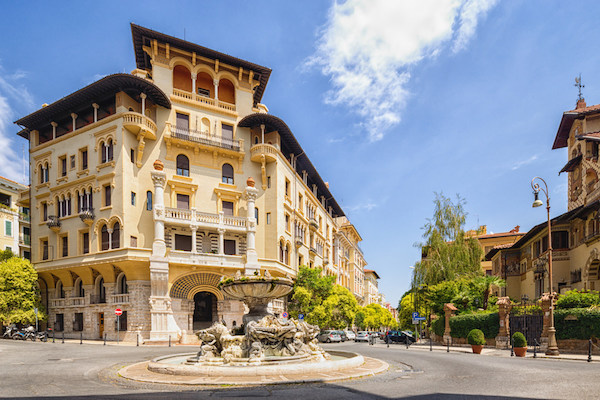 Discover the charm of the Coppedè district in Rome
Discover the charm of the Coppedè district in Rome.
Among the countless icons of beauties of the capital, today we describe this corner unknown to most. A corner where architectural styles come together and intersect
Rome is Rome. Its story tells of the passage of a thousand and more artists who over time have shaped this unique city in the world. Coppedè 'is a place that amazes like any other corner of the capital and holds priceless treasures, some of which are unknown to tourists.
The Coppedè district is to give you great joys. While not as famous as other corners of Rome, celebrated by the press and tourist guides, this small neighborhood has a unique charm, which makes it very different from the other attractions of the capital. Located a few steps from the historic center, between the Salaria and the Nomentana, it is characterized by a fantastic mixture of arts: here Liberty and Art Decò blend, and there is no lack of Greek, Gothic, Baroque, and even medieval art.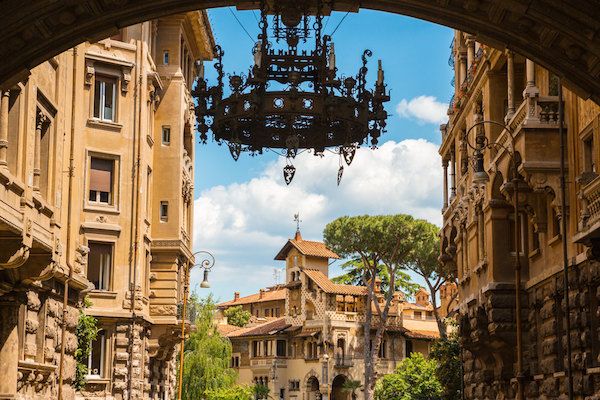 More than a real neighborhood, Coppedè is a small corner where there is a complex of 26 buildings and 17 villas. The entrance to the area is defined by an archway built between 1913 and 1926 by the eclectic architect Gino Coppedè, from whom the area takes its name. The richly decorated vault joins the two palaces of the ambassadors and is embellished in the center by a large chandelier. What makes the difference, however, is the set of buildings, which provide a singular glance and immerse the visitor in a sumptuous, and at times fictitious atmosphere: the structures are in fact not faithful to a single architectural style but blend different ones, generating a "pastiche" effect.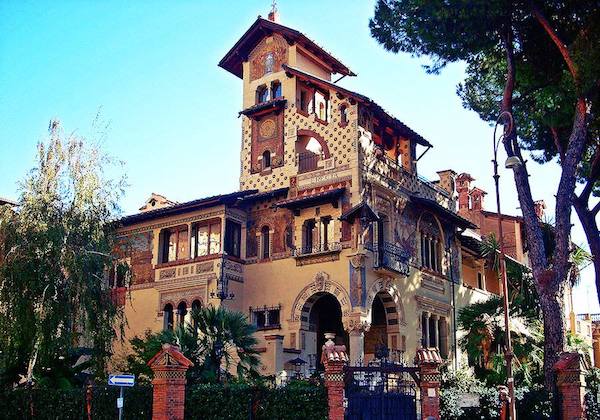 There are several monuments that deserve at least one visit to Coppedè: above all, the Fountain of the Frogs in Piazza Mincio. Populated by 12 frogs, this impressive fountain is known for the bath that the Beatles dressed in it after a concert held at the nearby Piper nightclub. Among the buildings, however, the most important in the Coppedé district are the Palazzina del Ragno, which follows the Assyrian-Babylonian style and which is characterized by a large spider on the facade, and the Villino Delle Fate, famous for its asymmetrical structure and mix of materials that compose it, such as marble, brick, travertine, terracotta, glass.
Used by many Italian directors as the setting for their films.
We suggest a walk in this part of Rome for its beauty, diversity but above all because it is not beaten by the millions of tourists who invade the historic center of the capital.