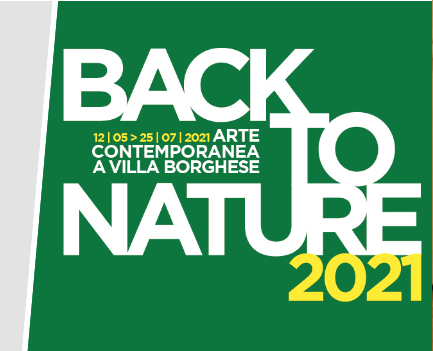 Back to nature 2021, Contemporary Art in Villa Borghese
The second edition of the first project coordinated with contemporary art installations set up in the Roman park "Back to the nature"
Proposed in its second edition, Back to Nature is the first coordinated project with contemporary art installations set up in the park of Villa Borghese. As part of a strategy to enhance the capital's historic parks.
Following the success of autumn 2020, this exhibition project that reflects on the future of the world is back with new works. And on the need to build a new relationship with nature.
The Contemporary Art Exposition Back to nature a Villa Borghese | second edition | will be visible from 12 May – 25 July 2021
The artists
On display, with free admission, a series of installations designed to be exhibited outdoors and appreciated by all those who frequent the park. Specially designed for the occasion by internationally renowned artists such as Loris Cecchini, Leandro Erlich, Giuseppe Gallo, Marzia Migliora, Michelangelo Pistoletto, Pietro Ruffo, Tomás Saraceno, Marinella Senatore and the collective Accademia di Aracne.
The works interact with the park, with its plants, water mirrors and avenues. Linked by a suggestive upward movement, produced by their lightness, transparency and the trend of their shapes. Walking in the park allows visitors to experience the correspondence between the contemporary sign, the architecture of the park and the plants that inhabit it in a completely new and innovative way.
Who promotes it
Back to Nature 2021. Contemporary Art in Villa Borghese is promoted and produced by Roma Culture, the Capitoline Superintendency for Cultural Heritage with the organization of Zètema Progetto Cultura. Radio partner Dimensione Suono Soft.
The project makes use of the collaboration with the Santa Cecilia Conservatory of Music, promoter of the program of musical performances that animate the festival during the opening period, through weekend appointments.
The areas involved
The exhibition mainly involves the Parco dei Daini and the Piazza di Siena area. With a path of works that invite visitors to rediscover the spaces of the garden in a contemporary way.
Erlich and Cecchini
From the spectacular installation by Leandro Erlich, who plays on the thin line between possible and impossible, to the elements by Loris Cecchini that embrace and multiply the branches of a tree, the installations aim to give the green space a renewed identity.
Senator and Improve
Marinella Senatore offers the public a platform on which to perform, after having accepted her invitation to reflect, while Marzia Migliora suggests the idea of ​​flight and freedom thanks to a work conceived in collaboration with the inmates of the Rebibbia women's prison.
Ruffo and Gallo
The theme of freedom, hope and emergence is also linked to Pietro Ruffo's sculpture, almost a drawing traced in the air, just as the chairs by Giuseppe Gallo move, elaborated on the shape of tree branches.
The original article is by Eurocomunicazione.com. Exhibition at the Carlo Bilotti Museum at Villa Borghese.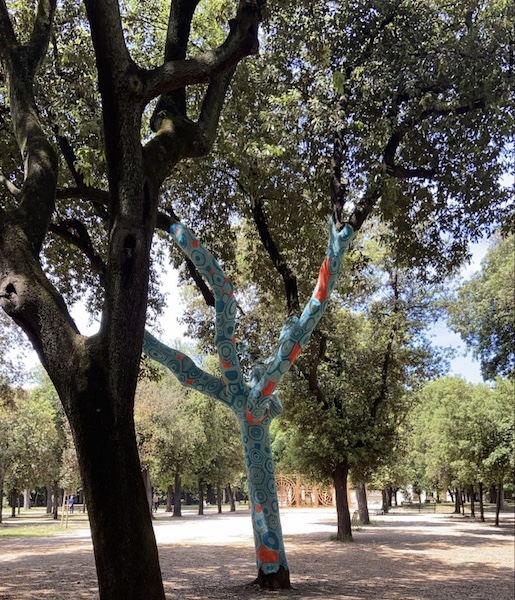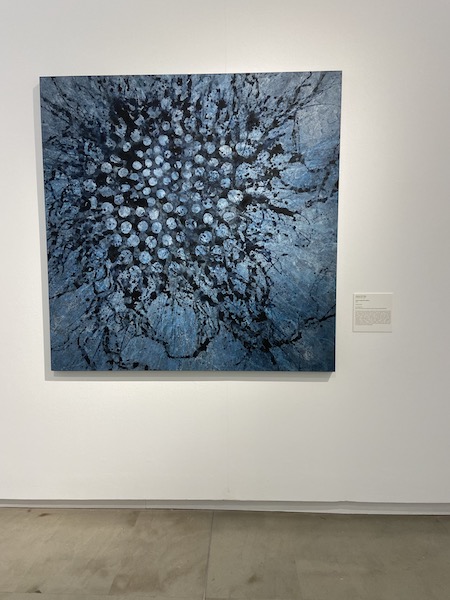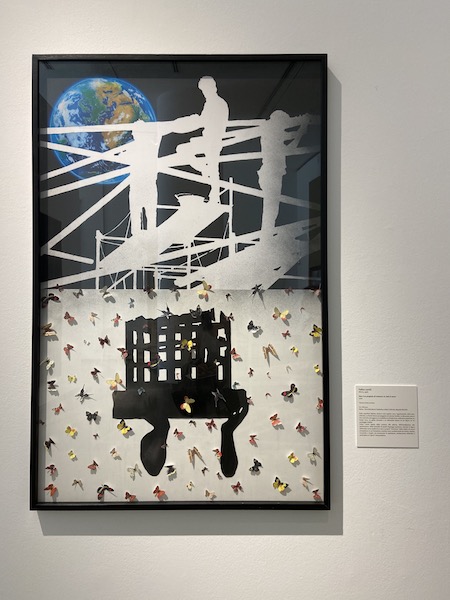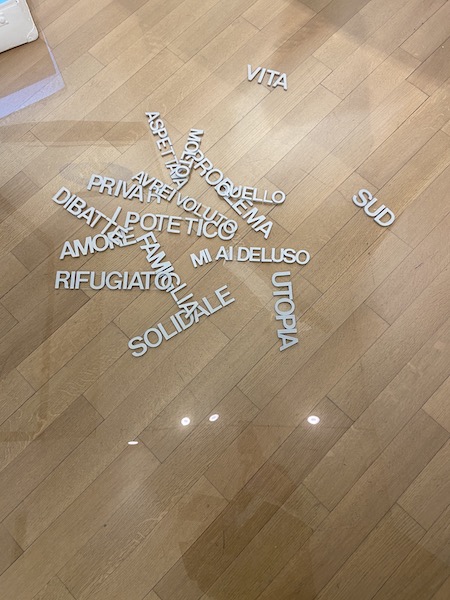 photos by labiro'