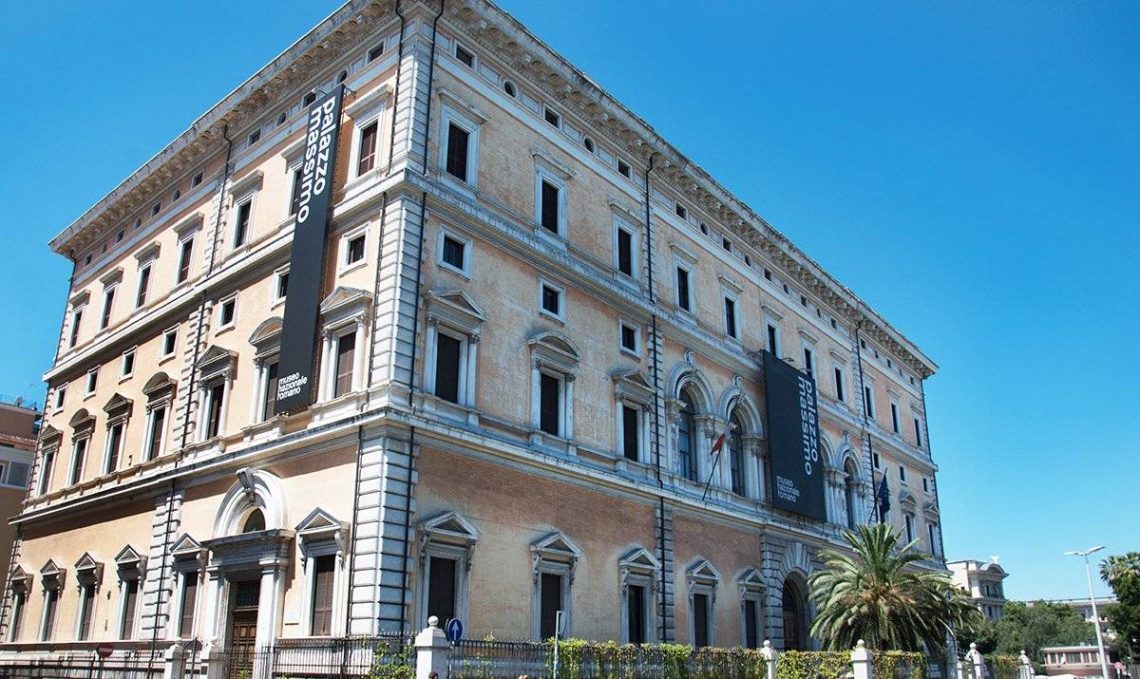 Museo Nazionale Romano Palazzo Massimo
Palazzo Massimo is the main exhibition site of the National Roman Museum, one of the most important and visited museums of ancient art and archeology in Rome and Italy.
Located between Termini Station and the Baths of Diocletian, the museum is housed in a building known as Palazzo Massimo (or Palazzo Massimo alle Terme, to distinguish it from Palazzo Massimo alle Colonne, also in Rome),
Father Massimiliano Massimo, from whom it took its name, had the architect Camillo Pistrucci design the building in the Neo-Renaissance style.
Palazzo Massimo was built between 1883 and 1887 as a Jesuit College.
In the 1980s, the building was purchased by the Italian State and restored as an integral part of the National Roman Museum, opened to the public in 1998.
In addition to Palazzo Massimo, the National Roman Museum includes three other locations in Rome: the Baths of Diocletian, Palazzo Altemps, and the Crypta Balbi.
Permanent collection and exhibition
Despite the rather ordinary appearance of the building that houses it, the National Roman Museum in Palazzo Massimo owns and exhibits one of the most remarkable collections of ancient art in the world. The collection consists of a large number of pieces of Roman and Hellenistic art, including sculptures, altars, sarcophagi, mosaics, frescoes, and coins.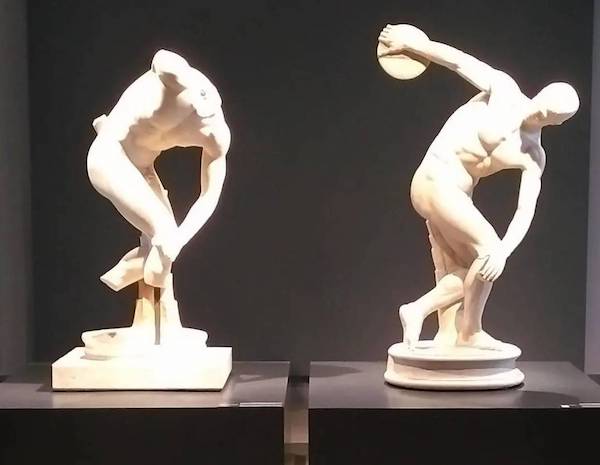 The sculptural works exhibited on the ground and first floors include the Hellenistic bronze masterpieces of the Boxer at Rest, the Lancellotti Discobolus (a Roman copy of the original Greek by Myron), the statue of Augustus in the guise of Pope Maximus.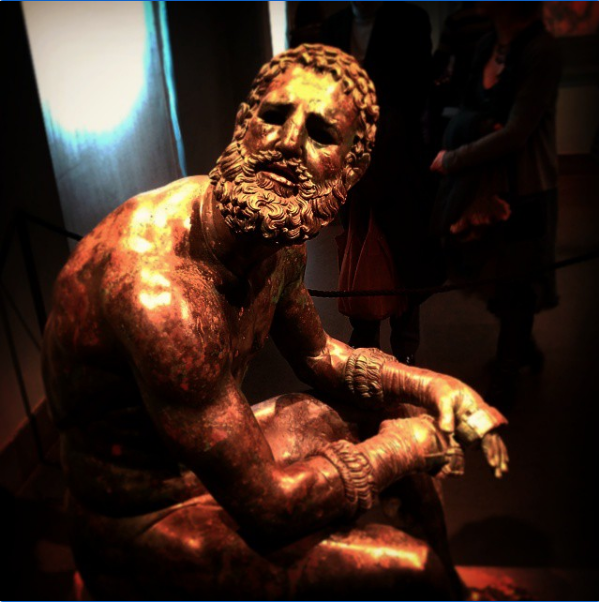 In addition, bronze sculptures that once decorated the imperial ships recovered from Lake Nemi in the first half of the twentieth century, and the impressive Portonaccio sarcophagus, along with many others.
Important are the Roman mosaics and frescoes, coming from aristocratic villas and public buildings both in the city and in the surrounding area, are exhibited on the second floor. In particular, the painted gardens of Livia.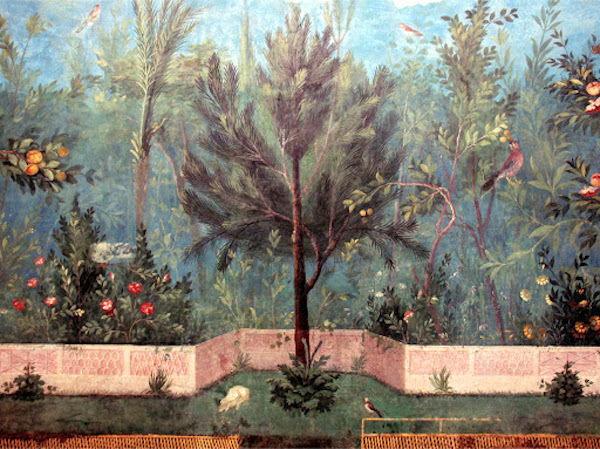 In the basement, there are beautiful collections of coins and medals, made from antiquity to the twentieth century, on display.
In addition to exhibition spaces, the museum building houses a library and a conference room, and an internal bar restaurant. The museum is fully wheelchair accessible.